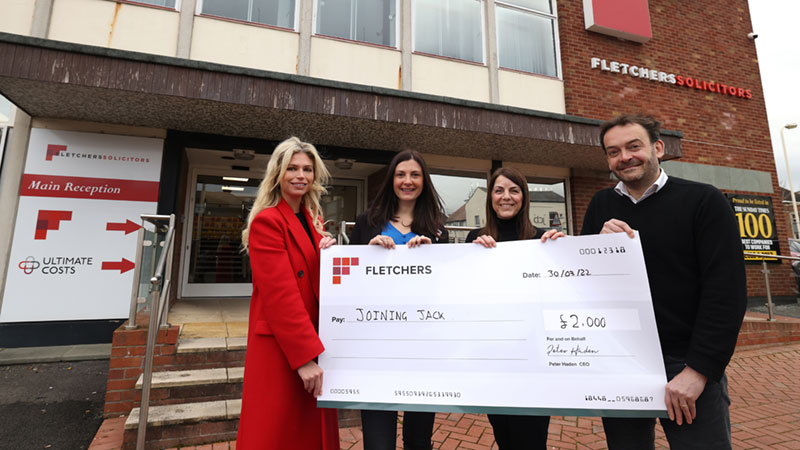 Charity of the Year Fletchers Solicitors
Fletchers Legal in Southport raised a terrific £2,000 for Joining Jack after choosing Team JJ as one of their Charities of the Year, with colleagues raising money through monthly donations and fundraising activities.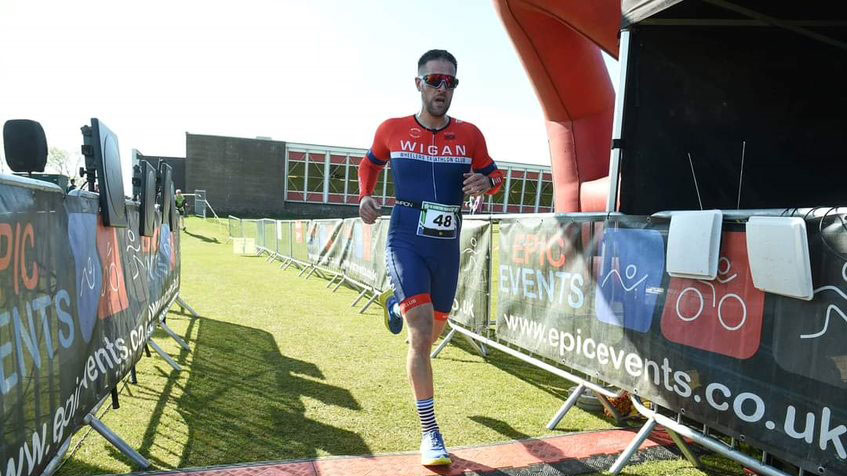 Simon Roddam Ironman 2022
I'm Si Roddam, a 38 year old father/husband from Wigan. I have dabbled in endurance sports for a while, from sprint triathlons up to half ironman distance, but in 2022 I will be meeting face to face with the toughest one of them all....Ironman UK! For those who don't know, the Ironman Triathlon is made up of a 2.4 mile swim, then 112 miles on the bike, with a marathon to run at the end. A total of 140.6 miles covered during the race.

It will take a lot of grit and determination to reach the finish line, and months of training before that! So please dig deep and make a donation toward my efforts and support the Joining Jack Charity. As a father of two young children (Eva & Henry) I couldn't even begin to imagine what it feels like for your child to be diagnosed with a life threatening illness like Duchenne Muscular Dystrophy (DMD). It is without doubt a horrible situation and therefore I proudly dedicate my Ironman Triathlon effort to the young Jack Johnson who is currently living with DMD and through his charity Joining Jack, trying to find a cure.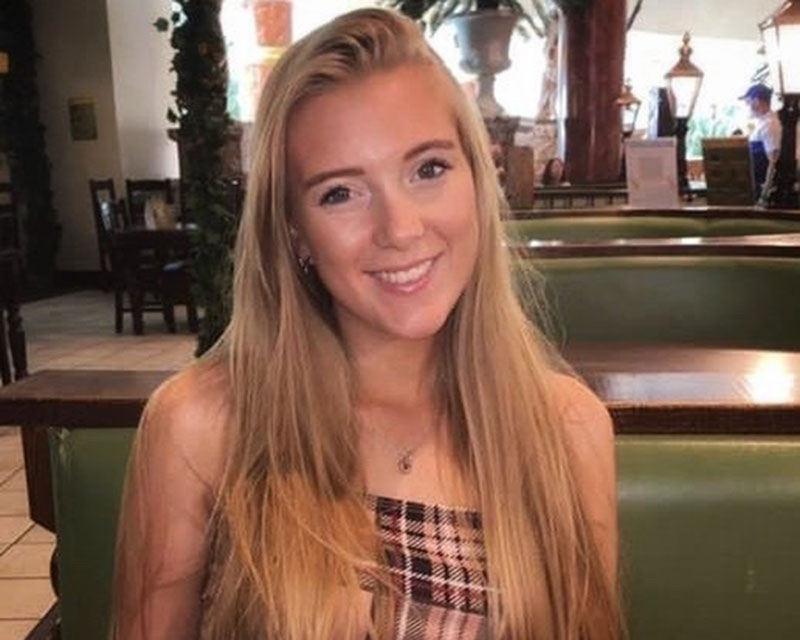 Ellie Turner Skydive 2022
Growing up, I have followed Rugby League and been a season ticket holder for Wigan Warriors for many years. Throughout this time, an ambition of mine has been to complete a skydive, so, this year I am going to take the plunge in June and complete a 15,000ft skydive over Grange-Over-Sands. I am completing this dive to support the rugby league community and fulfil my ambition. I am hoping to raise money for two very worthwhile causes Joining Jack and MND, in support of Rob Burrow. I will be self-funding my skydive so ALL money donated will be split equally between these two charities.
https://donate.giveasyoulive.com/fundraising/ellies-skydiving-challenge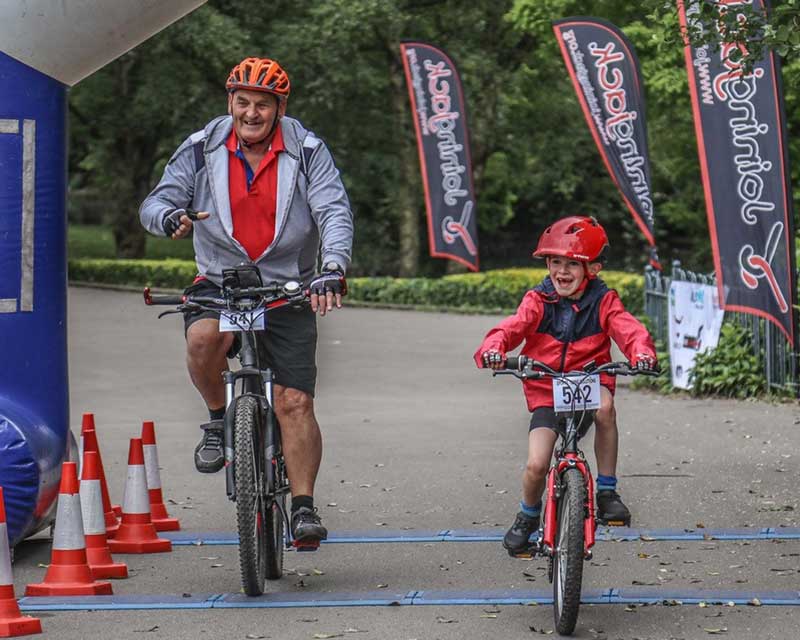 Max Hallsall Wigan Bike Ride 2022
Magnificent Max Hallsall too on the 5 Mile Family Ride at this year's Wigan Bike Ride alongside his granddad.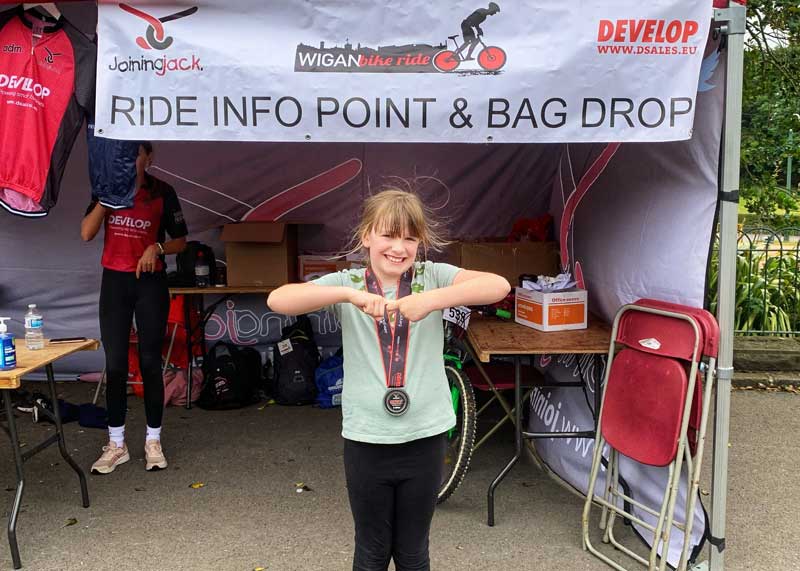 Chloe Seddon Wigan Bike Ride 2022
11-year-old Chloe Seddon completed the 5 Mile Family Ride at this year's 6th Wigan Bike Ride raising £55 for Team JJ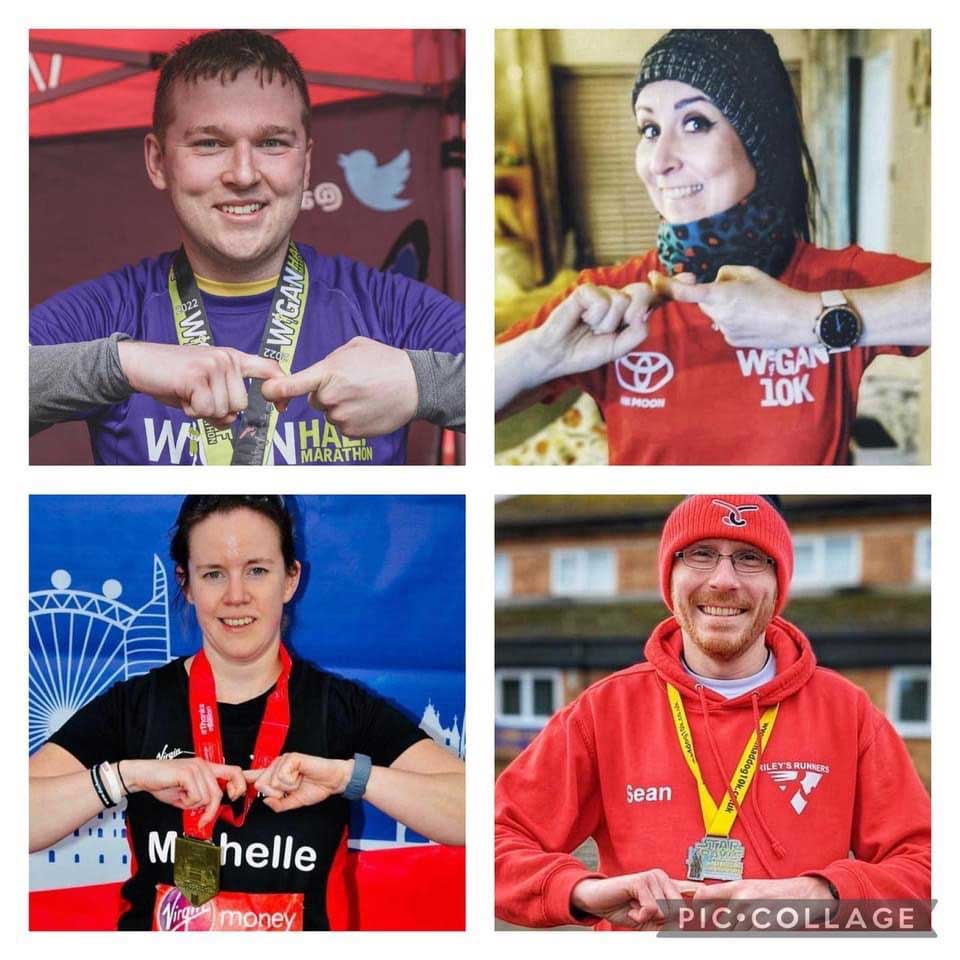 Team JJ Manchester Marathon 2022
Our Fab Four runners, Michelle Charnock, Sean Fletcher, Lucy Swanson and Ben Thomas, completed a gruelling 26.2 miles in the 2022 Manchester Marathon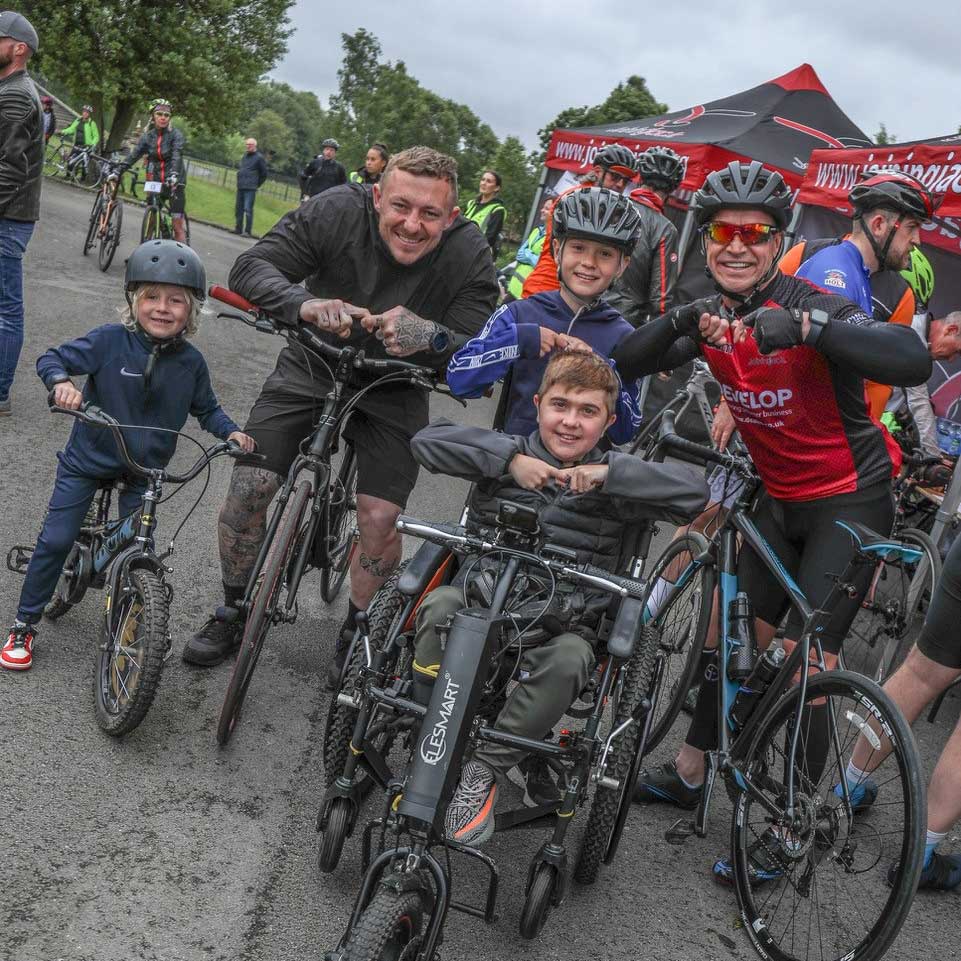 Wigan Bike Ride 2022
We are thrilled to be able to once again stage Joining Jack's flagship event, and can't wait to see our fantastic supporters taking on the Hardcore or Highway 50 mile Wigan Bike Ride supporting Team JJ to help end Duchenne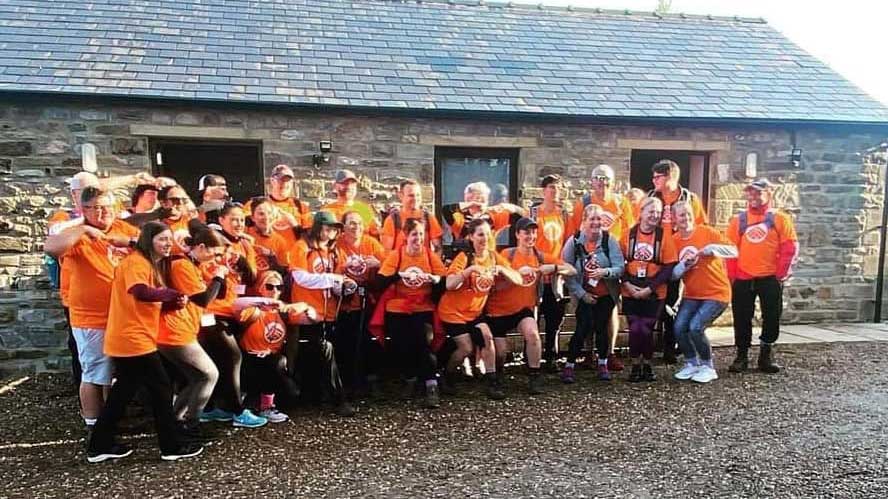 JJY3P 2022
A terrific team of 25 intrepid explorers took on the Yorkshire Three Peaks challenge, Pen y ghent, Ingleborough and Whernside in May at the return of the JJY3 Peaks challenge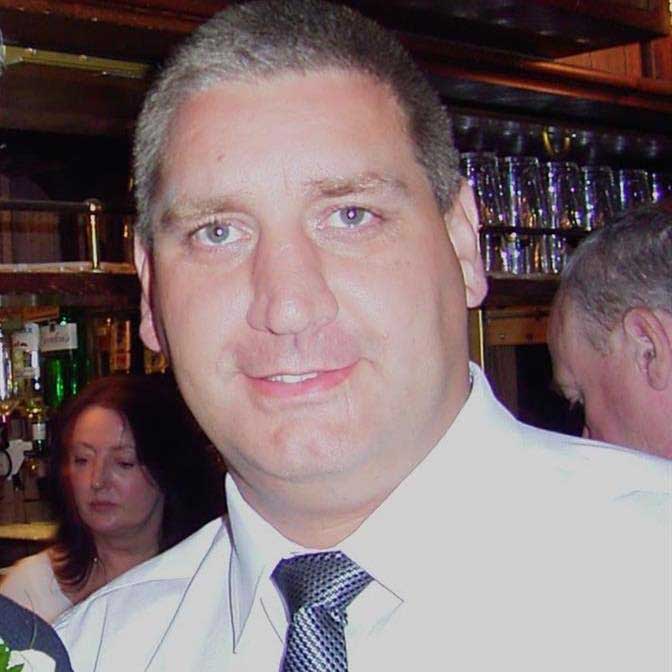 In memory of Andy
Members of Leigh Golf Club held a karaoke evening to celebrate the life of Vice Captain and former Wigan Warriors and Leigh Centurions favourite Andy Collier, and raised an incredible £1,600.

Andy died of COVID at the start of the pandemic last year and his family and friends had already held a fundraising evening and took part in our 13 for 13 event in his name to support Team JJ.

Joining Jack was close to his heart through his wife, Carol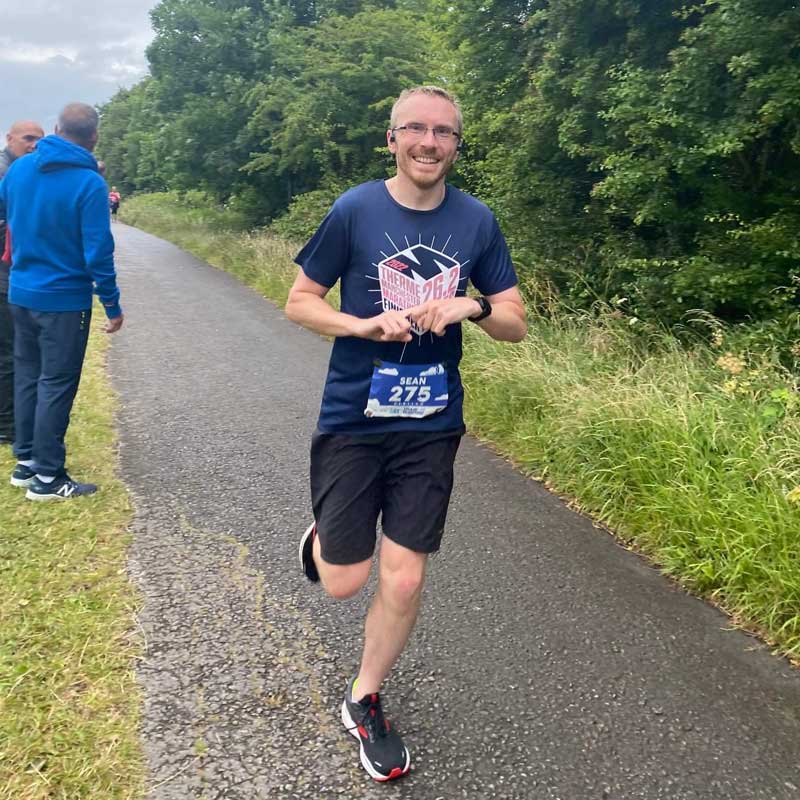 Sean Fletcher - Tour of Merseyside & Berlin Marathon
Saturday is the final leg of my 52 mile Tour of Merseyside. Just a little 12 mile run along the beach to go it's been a good week and a nice kickstart to my Berlin marathon training